Best Urologist in Pune, India - Dr. Ketan Vartak
Consultant Urologist,Pune
Dr. Ketan Vartak is a great human being and very hard working person. He is amongst the Best Urologist in Pune. He is a rare combination of a brilliant surgeon with great humility. Dr. Vartak has treated many patients having urological disorders.
Dr Ketan Vartak is working as a senior consultant Urologist in Pune with Pramodini foundation. It is a state of art urology facility with a variety of equipment for endourology including flexible ureterorenoscope and cystonephroscope. He is practising as urologist for the last 21 years in Pune.
The practice of Urology and Andrology is constantly changing. It is very important to keep mutual understanding, respect and trust between the patient and the urologist. Our aim is to offer the highest standards of Urological & Andrological treatment in Pune for our patients suffering from Kidney stones, Ureteric stone, Bladder stone, Enlargement of Prostate, Kidney Cancer, Bladder Cancer, Prostate Cancer, Erectile Dysfunction & Impotence, Male Infertility amongst other Urinary Disease.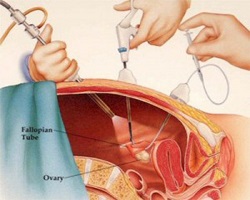 Laparoscopic Surgeries
Laparoscopic surgery, also called minimally invasive surgery (MIS), bandaid surgery or keyhole surgery, is a modern surgical technique in which operations are performed far from their location through small incisions (usually 0.5–1.5 cm) elsewhere in the body.
Ureteroscopies
Ureteroscopy is an examination of the upper urinary tract, usually performed with a ureteroscope that is passed through the urethra and the bladder, and then directly into the ureter; usually the lower 2/3 of the ureter is accessible by this procedure.
Paediatric Urologies
Pediatric urology concerns urologic disorders in children. Such disorders include cryptorchidism, congenital abnormalities of the genitourinary tract,enuresis, underdeveloped genitalia and vesicoureteral reflux.
Frequently Ask Question
1. Less painful
2. Early discharge from hospital within 24 to 48 hours (open surgery 5 to 6 days)
3. Small scars
4. Return to normal activity in 1 week (open surgery 4 to 6 weeks)
Adequate fluid intake and change in diet will reduce the chance of another stone.